Box Technology's products are mainly used to cool the server during the work process. It adopts an liquid cooling system independently researched and developed to improve the cooling and heat dissipation effect of the server more efficiently. At present, Box Technology have three main products, namely 40KW Liquid Cooling Box, 200KW Liquid Cooling Cabinet and 600KW Liquid Cooling Container. Box Technology can provide suitable liquid cooling products for independent individuals or medium and large-scale company.
Let me introduce to you Box Technology's liquid cooling products:
It is a 40KW single-piece oil-cooling box. which consists of a liquid-cooling container body, shielded oil pump, brazed plate heat exchanger, etc. It can hold 8 sets of S19 servers. Through Box Technology adapted PSU and software, the devices can achieve  40% increase in hash rate and reduce the cost of each miner. For small and medium mining operators or independent individuals, this is a very convenient and quick way to overclock with oil cooling.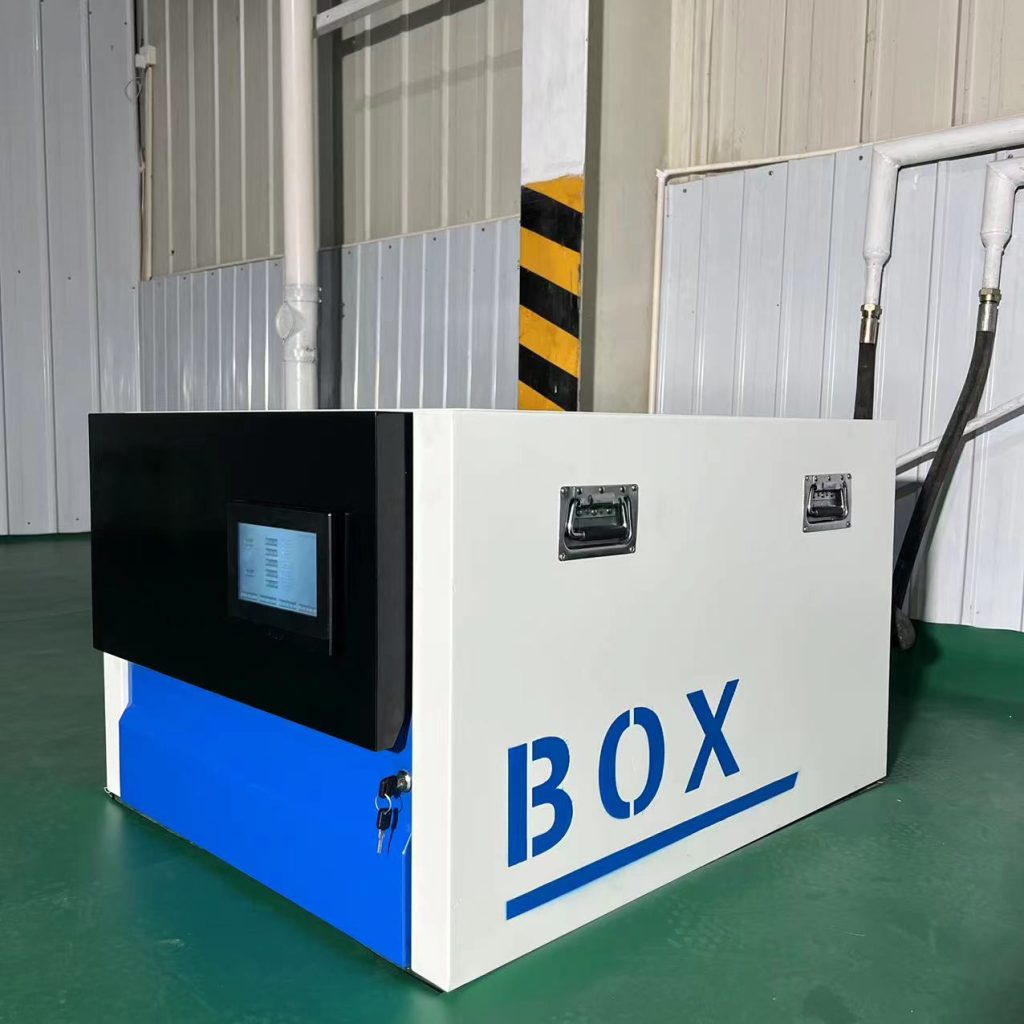 Box Technology Product Advantages
A liquid cooling container is small in size, easy to install, and space-saving. It can be used in ordinary office space, with good cooling effect and high cooling efficiency.
This liquid cooling container can be assembled vertically in groups of 3 sets to cool more servers.
According to the number and power of servers, the vertically-assembled liquid cooling container can be reassembled vertically to use in larger places.
---
It is 200KW liquid cooling cabinet for Miner cooling in the process of work, which can place 39 sets of Antminer S19. Liquid Cooling Cabinet can be connected to WIFI and can be viewed remotely with a mobile phone. It is also equipped with an alarm of super-high temperature to monitor and control liquid levels and temperature on a real-time basis. The cooling oil used is completely different from the traditional one. It is not only non-toxic and harmless, but also can be rapidly degraded in water, soil and other environments, making it truly green and environmentally friendly.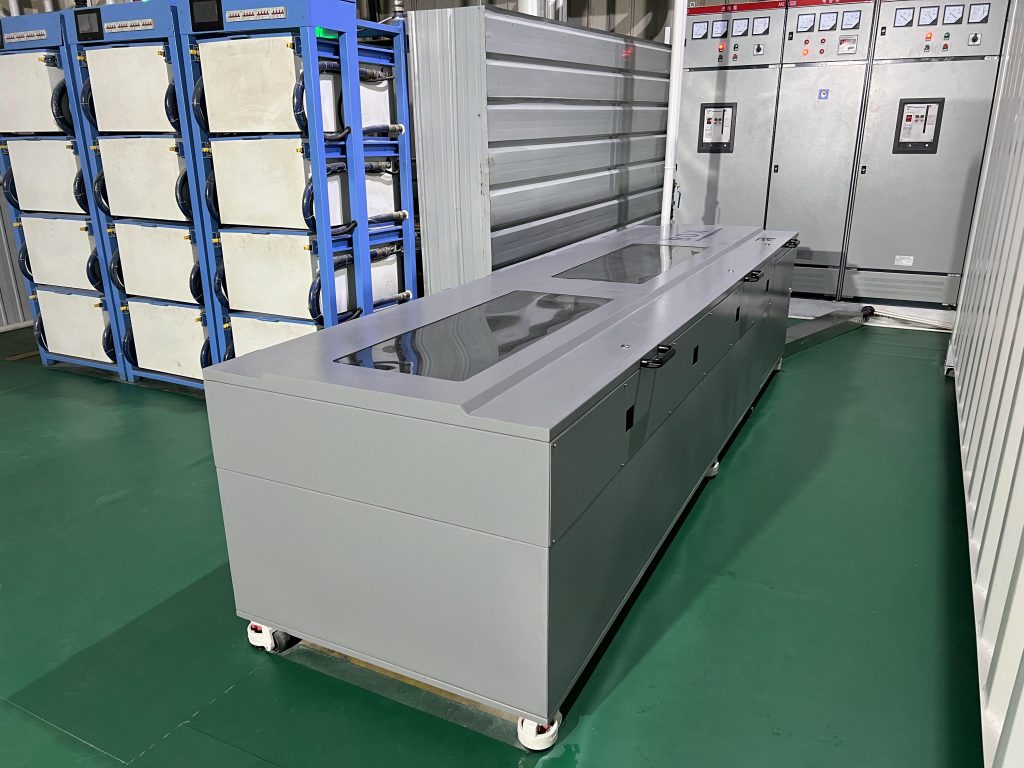 Box Technology Product Advantages
usage of high-performance dielectric coolant makes heat transferring safer and more efficient.
Using brazing plate heat exchanger, the whole machine is more efficient and reliable.
The usage of large brand high reliability circulating pump reduces the failure rate to ensure operation.
Visual human-computer interaction interface is easy to operate. Monitor the status of the whole machine at multiple points, and monitor the operation of the whole machine remotely by mobile APP.
The tank of liquid freezer is made of 304 stainless steel, and the body is welded reliably and stably and corrosion-resistant. Box body is adopted splicing welding process to ensure reliable welding and no oil leakage.
At the bottom of the overall design, the Fuma wheel is installed to facilitate the mobile and position of the equipment.
Reversible top cover is installed on the whole machine to prevent dust and oil from splashing out.
---
It is a 600KW liquid cooling container, which can hold up to 180 miners at the same time and it can be adapted to any venue. The use of 600KW Liquid Cooling Container has many advantages. It can not only greatly improve the performance and energy efficiency of the miner, but also reduce the maintenance cost of the miner and reduce unnecessary property losses. 65%~80% of the heat generated by mining can be used to provide heat for local communities, offices and other places to achieve secondary energy utilization.
▼600KW Liquid Cooling Container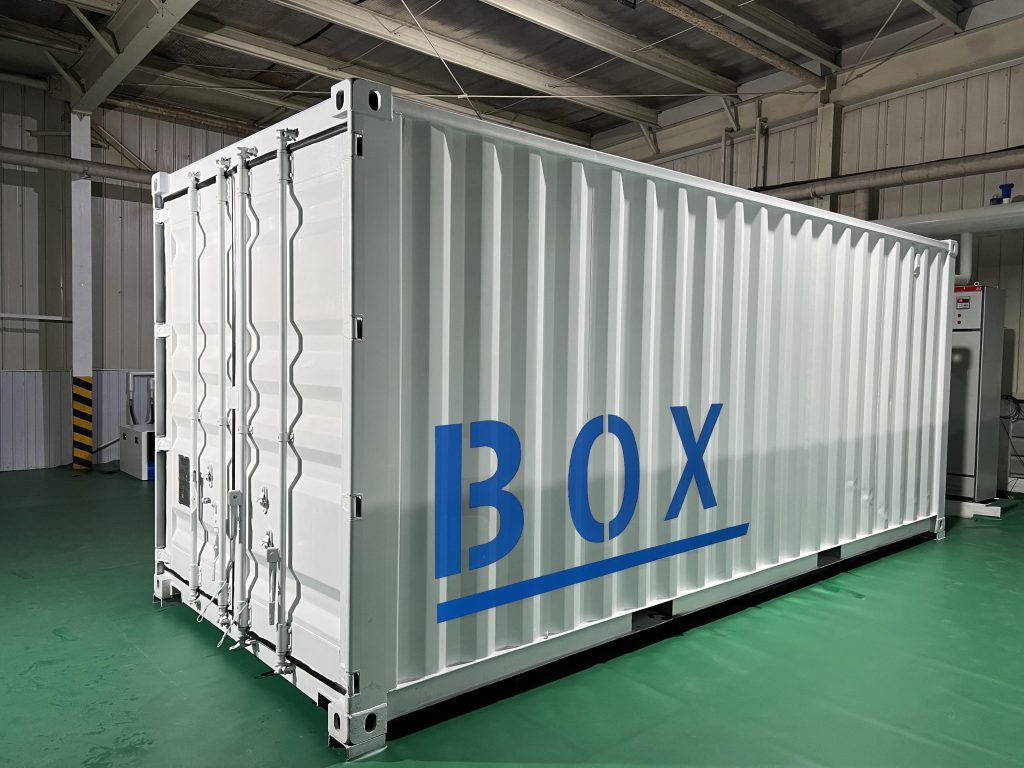 Box Technology Product Advantages
Safe for the environment and also helps improve mining performance.
Energy efficiency andreduce maintenance costs for the Antminer S19 ASIC machines.
Saving the site construction costs, and traditional mine construction requires quite high cost and construction time.
Adaptable to multiple mining environments,and operates in environments from a range of -25 to 40 degrees Celsius.
Up to 180 miners can be placed.
---
How Box Technology's products work
The cold water in the cooling tower enters the inner plate heat exchanger of the liquid freezer through the water pump, main pipe and branch pipe, exchanges heat with the hot oil inside. Then turns into hot water and then flows back to the cooling tower for cooling through the branch pipe and main pipe And then flows into the plate heat exchanger for heat exchanging circulation. The hot oil of the plate heat exchanger in the liquid cooling cabinet becomes low temperature oil after exchanging heat with the cold water, and then flows back to the tank of the liquid cooling cabinet to cool the server. After exchanging heat with the server, it becomes high temperature oil again, and enters the plate heat exchanger again through the oil pump for heat exchanging circulation.
▼Operation principle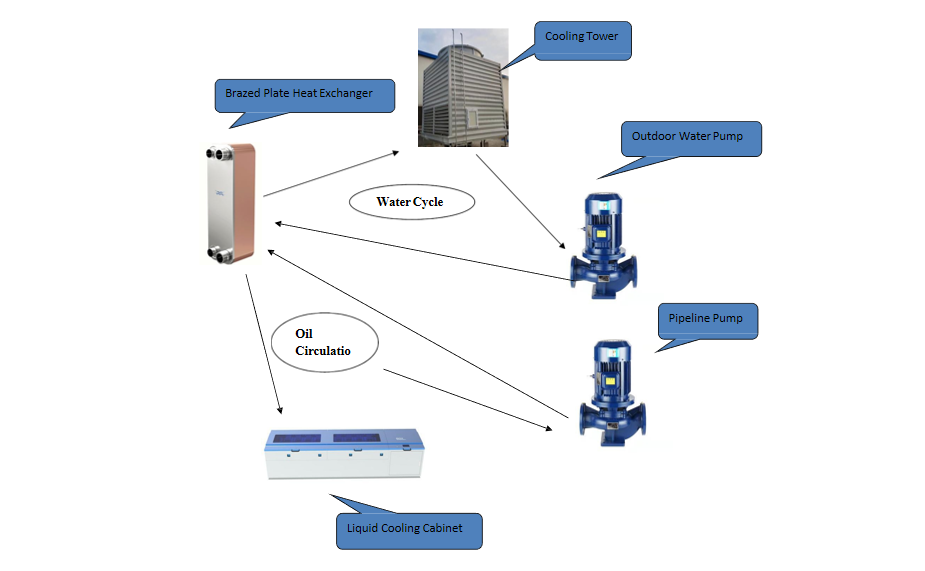 Box Technology has always been committed to providing customers with cost-effective liquid cooling products and high-quality pre-sales and after-sales services, and does its best to meet customer needs. If you need to customize or buy liquid cooling products in large quantities, please contact Box Technology and Box Technology will arrange professional stuff to reply to you as soon as possible.