In early May, the entire cryptocurrency market wailed as the two cryptocurrencies, Luna and UST, plummeted. Immediately afterward, crypto lending companies such as Celsius suddenly announced the suspension of withdrawal freezes. This phenomenon makes many cryptocurrency holders feel extremely nervous. Winter seems to have arrived in the cryptocurrency market.
Winter For Crypto Lending Companies
On June 12, Celsius, the crypto lending companies with 1.7 million users, announced that it was freezing all withdrawals between accounts, leaving all of its customers unable to redeem their assets. On July 1, Celsius posted that it would choose significant measures to protect its assets, exploring all available measures. Would even include filing for restructuring, among others. According to Calcalist over the weekend, Celsius has now fired about 150 employees. The situation doesn't look very clear.
▼Crypto Lending Company Celsius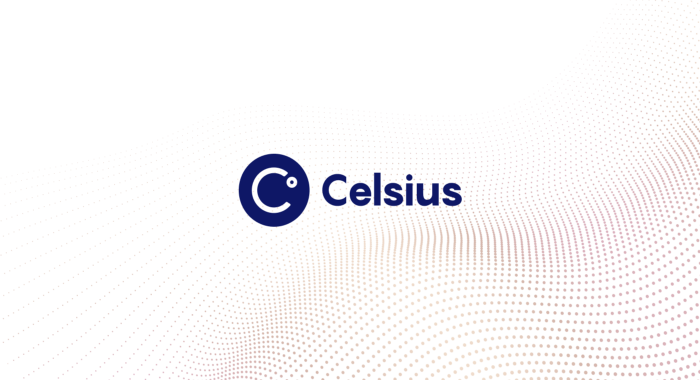 Three Arrows Capital, which has been in crisis news for a long time, was also ordered to liquidate its assets by the British Virgin Islands court recently, and subsequently filed a bankruptcy petition in the United States Bankruptcy Court for the Southern District of New York on July 1. While details of Three Arrows' liquidation have not been made public, the restructuring could involve disposing of company assets to help pay off creditors.
Canadian crypto lending companies Voyager Digita has lent Three Arrows Capital 15,250 bitcoins and 350 million USD Coins. Facing the sudden bankruptcy and liquidation of Three Arrows Capital, Canadian crypto lending companies Voyager Digita was also severely affected, announcing on July 1 that it would suspend trading, deposits, withdrawals, and rewards. In the face of this storm, the price of the institution's stock listed on the Toronto Stock Exchange plummeted more than 66%, although Voyager said it was actively seeking viable remedies. According to conservative estimates, it has fallen more than 96% cumulatively so far this year.
▼Crypto Lending Company Voyager Digita

Crypto lending companies Vauld also announced a full suspension of all withdrawals, transactions, and deposits on its platform on July 4. Notably, Vault is now considering a restructuring strategy.
On July 6, Crypto lending companies Voyager Digita filed for Chapter 11 bankruptcy protection.
ETH Rebounds
The price of ETH dropped significantly last week, even falling below $1,000, trading as low as $897 on June 19. It took a few days for a slight turnaround before ETH rose back to $1,000. Especially in the last few days, there is a clear upward trend. As of July 6, ETH/USD has reached a high of $1,156. This is a good trend.
▼Coin Market Cap ETH Transaction Price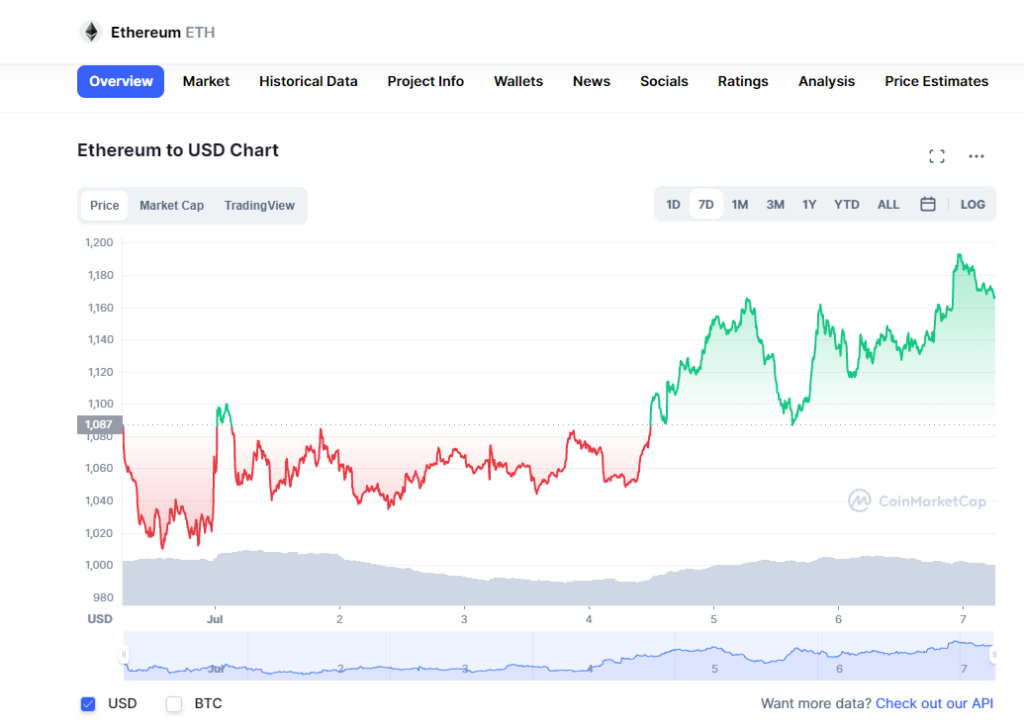 According to market analysis, multiple parties are currently trying to push the price up to the 20-day exponential moving average ($1,192) and seize control. If this matter is indeed being implemented, in the future the ETH/USDT rate could reach $1,280 and subsequently the 50-day simple moving average ($1,535).
We don't know what the future of the cryptocurrency market will look like. While ETH has improved, it appears to be only a small wave in the shadow of the cryptocurrency market.